What is the Value Gap? Why is it important? Music Canada's must-read recent report, The Value Gap, sheds light on issues that are critical for anyone in Canada's music business to understand.  Essentially, the Value Gap is an issue created by the lack of compensation creators receive for use of their works, jeopardizing the financial success of modern musicians.  Outdated public policies are allowing for this imbalance, and creators are seeing minimal returns in the wake of today's fast-paced technological generation.
How exactly did we arrive at this Value Gap?  In 1996, the World Intellectual Property Organization treaties provided the first platform for copyright protection in the digital environment, protecting artistic rights and clarifying existing rules.  However, when these treaties were drafted, less than one percent of the world population was online.  The digital rules that resulted could not anticipate the growth that was about to happen, nor the resulting consequences for the music industry.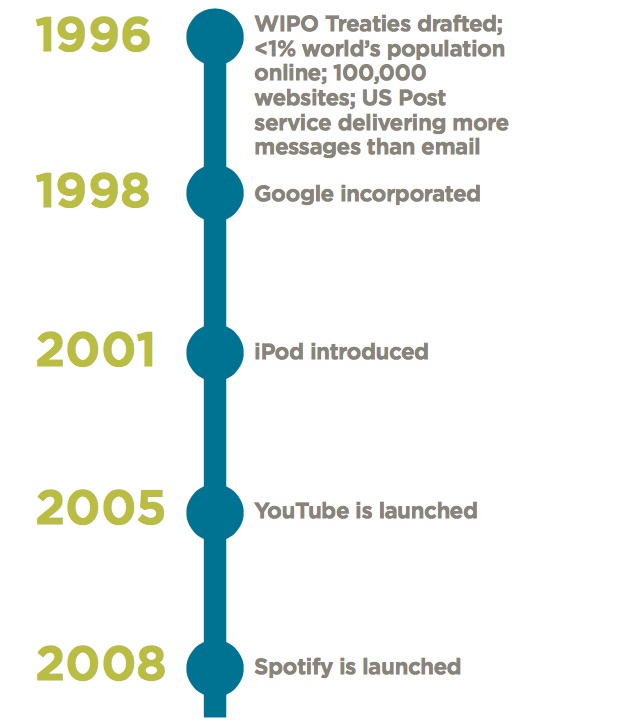 The rapid growth of the digital marketplace could not be anticipated.
In the early days of internet, search engines created "safe harbours" —exceptions with which creators would not receive their deserving royalties.  As these safe harbours lacked strict supervision, online businesses distributing copyrighted material were able to avoid liability.  Nowadays, user-uploaded content music streaming services, such as YouTube, siphon billions of dollars from ad revenue agencies, with the creators' cut falling much too short.
Moreover, a flaw in the royalty payments system reinforces the Value Gap.  When the Copyright Act established the royalty payments system in 1997, there was a Radio Royalty Exemption applied to every commercial Canadian radio station.  This exemption frees all stations from payments on the first $1.25 million in advertising revenue to performers on sound recordings and record labels, in consideration of smaller stations.   The Copyright Board has now determined that commercial radio stations are entirely capable of paying full royalties, yet the exemption is still in place, restricting performers and labels from millions.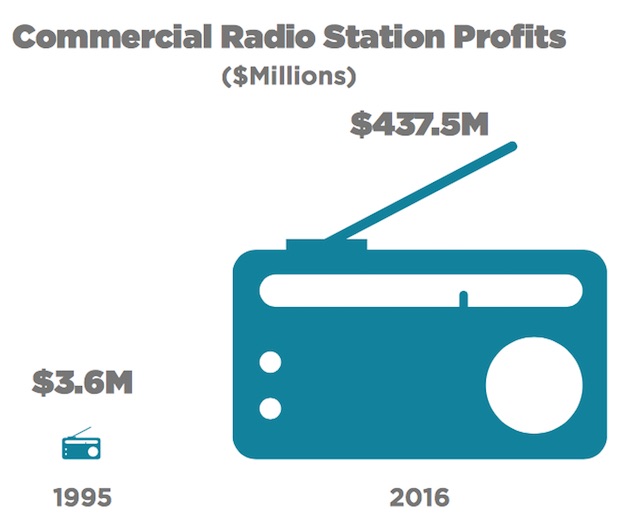 Radio station profits have grown rapidly, and are capable of paying out full royalties today.
To make matters tougher, the definition of a 'sound recording' used in TV and film was amended to exclude royalties to performers and record labels, after concerns voiced by movie theatres and broadcasters.  This means that only composers, songwriters, or music publishers would see royalties from an airing.
In addition to the Value Gap's direct relation with the music industry, the Value Gap has an impact on other creative industries as well, such as online news aggregators on journalists, and copying published works in schools. It is clear to see that the Value Gap is the major source of financial decay for modern musicians, and Music Canada states that the solution is clear.  We need to be educated on the effects of safe harbour laws and exceptions, remove the $1.25 million Radio Royalty Exemption, and amend the definition of 'sound recording' in film and TV.  It all starts with our awareness.
More information available here!
See Music Canada CEO Graham Henderson's live launch of The Value Gap report!